Solitary roses, bouquets, decorations - we love them all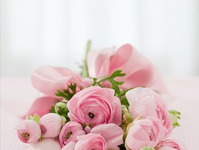 We will make your day blossom. Our love of beauty and flowers come together in our floral arrangements. Sed ut perspiciatis unde omnis iste natus error sit voluptatem accusantium doloremque laudantium totam rem aperiam eaque ipsa quae ab illo inventore veritatis et quasi architecto beatae vitae.
Est et expedita distinctio nam libero tempore cum soluta nobis est eligendi optio cumque nihil impedit quo minus id quod maxime placeat facere.
Quia non numquam eius modi tempora incidunt ut labore et dolore magnam aliquam quaerat voluptatem ut enim ad minima veniam quis nostrum exercitationem ullam corporis suscipit laboriosam nisi ut aliquid.